Join Us For Easter
Maundy Thursday Service, March 29th at 7:00 pm
Good Friday, March 30th – Prayer stations in the sanctuary from 9:00 am to 6:00 pm
Easter Sunday, April 1st
Sunrise service at 7:00 am followed by breakfast
Main service at 10:00 am
Easter egg hunt for the kids after the main service, around 11:30
---
Spring Market, Saturday, April 7th from 9 am to 2 pm
Community vendors plus a 50/50 raffle, yummy food (hamburgers and hot dogs) and a bake sale. All money raised will help fund the youth retreat to FUGE camp this summer. We will be accepting vendors until March 15th 2018. For more information please email holly@christumcnn.org and have the subject Spring Market and your company name.
---
A Taste from Around the World
A Taste from Around the World, Friday, April 27th at 6:00 pm
Join us for a delicious dinner of international foods. Cost $10 each. Advanced reservations required. Call the church office or contact Susie Dorton for tickets.
---
 Shabby Chic Ladies Boutique
Shabby Chic Ladies Boutique, Saturday, May 5th from 9 am to 2 pm
This unique experience gives you the opportunity to shop for gently used ladies clothing and accessories at amazing prices! Refreshments and door prizes throughout the event. Donate gently used items that are clean, ironed, and with no buttons missing or tears to the church the week of April 22nd in room 11. Hope to see you there!
---
Fish Fry Friday – May 11, June 15, July 13, September 14, 5 pm until it is gone (about 6:30 pm)
Good food and fellowship! Our menu includes fried whiting filet, coleslaw, hush puppies, baked beans, dessert and beverage. We use non-trans fat oil. Take out is available.
---
Awana is here!
Each Wednesday Night, Club at 6:15, Dinner at 5:30 ($5 adults, $3 kids)
Awana is a global, nonprofit ministry committed to the belief that the greatest impact for Christ starts with kids who know, love and serve Him. Club Time at Awana includes interesting Scripture-based lessons, awesome crafts and other activities centered on God's Word, the Bible. We play games with friends, and earn awards! We also send home age-appropriate handbooks for the kids to work throughout the week. For more information and to download a registration form go to http://christlive.us/awana/.
---
Brunswick Stew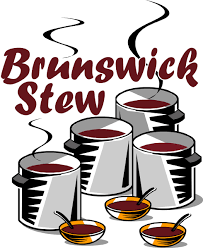 Brunswick Stew, Saturday, October 13th, 9 am until it is gone
Join us for our annual fundraiser, which includes Brunswick stew and barbecue. Yum, yum!
---
Come Worship!
Christ UMC is located in midtown Newport News between J. Clyde Morris Blvd and Oyster Point Rd. We're just a few minutes from Christopher Newport University.

133 Deep Creek Rd.
Newport News,VA 23606
757.930.0945
Can't make it to the sanctuary?
Worship Online